Girls Haven Gumbo Festival
Saturday, February 20 from 11am-5pm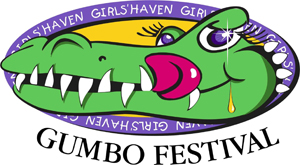 Girls' Haven is excited to announce that the 22nd Annual Gumbo Festival is scheduled for Saturday, February 20. The Annual Gumbo Cook-Off will be held once again at the Parkdale Mall Parking Lot.

This year the entry fee will be a $100 donation to Girls' Haven per team to secure a 10x10 space, $150 donation to Girls' Haven per team to secure a 10x20 space or a $200 donation to secure a 10x20 space with 2 gumbo entries. Spaces are available to those (businesses or persons) wishing to participate as cook team.

Gumbo will be judged in three categories: seafood, poultry and combination. There is also a People's Choice award given each year.

The Gumbo Festival is scheduled from 11am – 5pm. Live Entertainment will be provided. We will also be hosting Sonny "The Bird Man" for a live show. There will be a kid's area with carnival like games that are fun for the whole family. Gumbo tickets are sold on-site. Admission and Parking are FREE. $7.00 is for a large bowl of your favorite gumbo or 4 small bowls of different gumbo, in case you can't choose just one!
There is still time to enter a team or sponsor the event! Please contact Loni, Alice or Christine at Girls' Haven for information on cook teams and sponsorships. The number is (409) 832-6223.